Next Day Delivery
Our experienced staff ensures that you're never left waiting for your important products with next day delivery. Stop Waiting! Start working with the best!
Cylinder Tracking
We track every cylinder which improves billing and post sales support. This section needs more/better information.
Consistent Billing
Feel like you're working with amateurs? All of our accounts, big or small, are handled with the same care and consideration when it comes to billing.
Detroit's Source For Dry Ice
Metro Welding has been a leading supplier of Dry Ice in the Detroit area for over seventy five years. The area is suffering from the largest dry ice shortage in years! If you are having stock issues with your current supplier – give us a call! We have dry ice in stock and ready to ship at our usual unbeatable pricing.
Industries Served
Businesses in widely disparate industries look first to PurityPlus® Specialty Gases mostly for the certified exactness of their formulation, their immediate availability,  and their affordable pricing. Providing for such diversity calls for a team of professionals who have a deep affiliation with and knowledge of all these industries. And that's what Detroit clientele find at Cryogenic Gases. Our people have the experience and know-how to advise clients of the best gases for their distinctive jobs, no matter what they entail.
We have years of experience using PurityPlus® gases, and we're proud to be included in the PurityPlus® family. Our specialty gas facilities are fully certified as meeting every quality standard PurityPlus® has instituted. Third-party auditing, regularly scheduled training, and recurring participation in industry seminars make sure that our manufacturing practices are always leading the industry and our staff is always fully apprised of the most advanced techniques and trends in every industry we serve.
To learn more about what we offer each of these industries, follow the links and explore our website. And to learn how can we fulfill your industry needs, talk with the experts at Cryogenic Gases. We're here for you. Simply contact us online or call us at 313-835-5513. You'll soon appreciate what our certified purity, local availability, and local service can do for you!
The Food Industry
Liquid nitrogen and liquid carbon dioxide are commonly employed to freeze meats, including beef, pork, chicken and fish, both raw and partially prepared, as well as fruits, vegetables, ice cream, and baked goods. A gas-based process facilitates nearly immediate freezing to temperatures of -20 degrees or colder, and that rapid temperature diminishment protects the flavor and taste of the product which otherwise can become unpleasant with conventional freezing equipment. Cryogenic Gases can give you all the facts you need on the freezers and refrigerators these processes require – and even get you the units most appropriate for your operations.
Laboratories and Research
Analytical laboratories have to have unvarying and totally trustworthy carrier gases and calibration mixtures. It doesn't matter if your Cryogenic Gaess Chromatographs employ ECDs, TCDs, FIDs, or some other means of detection, the PurityPlus®-accredited labs of Cryogenic Gases will ensure that every requirement is satisfied. Our custom calibration mixtures empower our customers to benchmark analytical processes and set baselines for both research and product development. Our pure gases and gas mixtures offer laboratories unerring standards for dead-on instrument calibration, making PurityPlus gases the most trustworthy choice for labs like yours.
The Healthcare Industry
From clinical laboratories to hospitals to EMS, Cryogenic Gases offers medical gases like Oxygen, Nitrous Oxide, Nitrogen, clinical blood gas mixtures, medical laser mixtures, and more. The medical gases are manufactured to comply with FDA and GMP regulations and are guaranteed pure to meet your industry needs.
Because the medical industry is crucial all of our lives, we are aware of the importance of supplying the best-in-class medical equipment and gases that are tested pure. Our continued experience in the healthcare industry has provided us with the abilities, resources and expertise necessary to be your trusted source for high-quality medical gases in North America. It's our mission to tend to your needs – so you can tend to your patients'.
Custom Applications
We can expertly mix any gas for whatever your particular needs are. Our technicians at Cryogenic Gases have the experience and skill necessary to deliver a custom blended gas to your exact specifications.
Quality Cryogenic Products
Price Competitive
Because we're an essential member of your community, we certainly recognize that every local dollar counts. You'll see that our products are reasonably priced – to respect your wallet and compete in the marketplace. You'll also see that we take the profit coming in to us and reinvest it in our people and our business – so that money never leaves the community.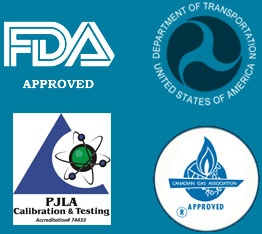 Quality Since 1972
In 1972, Cryogenic Gases, a division of Metro Welding Supply, was formed to provide rare and specialty gases as well as cryogenic liquids to the local market. With the addition of our specialty gas laboratory in 1997, since renovated in 2009, Cryogenic Gases has been able to provide our customers with certified specialty gas mixtures, ultra high purity gases, laser gases as well as industrial gas mixtures for countless applications.
On Site Filling Capabilities
Currently, Cryogenic Gases has on site filling capabilities of argon, oxygen, helium, carbon dioxide, nitrogen, propane and propylene. Cryogenic Gases is conveniently located in Northwest Detroit and Ypsilanti. Our locations allows us to deliver product throughout southeast Michigan including Detroit, Sterling Heights & Ann Arbor. We are proud to offer standard next day delivery or same day delivery if required.
Proudly Offering PurityPlus Gases
Cryogenic Gases makes PurityPlus® specialty gases, a comprehensive line of standard and customized pure and mixed gases in a variety of packages to handle your application-specific needs. We also provide a full line of high-purity regulators and gas control devices that comply with extremely rigorous standards of pressure control. We have been providing these gases to a variety of industries for over forty years, and our local gas manufacturing and packaging offer you the assurance that run-outs and emergency deliveries won't trouble you again.
What Are People Saying About Cryogenic Gases?
I can always trust the professionals at Cryogenic Gases to suggest the the proper and safe equipment to produce consistent and verified results. My customers depend on my accuracy, and I depend on Cryogenic Gases to deliver the right mixture and on time.
My old gas company used to never stock a commonly required laser gas. I called Cryogenic Gases on a Saturday and they had my mixture to me on Monday. I made my deadline!
We have a lot of 3D printers 24-7 which require a constant flow of highly pure Argon. We have never had a shut down or run out in over four and a hlaf years thanks to Cryogenic Gases, and their telemtry equiped tanks!
We have a lot of 3D printers 24-7 which require a constant flow of highly pure Argon. We have never had a shut down or run out in over four and a hlaf years thanks to Cryogenic Gases, and their telemtry equiped tanks!